Hearth of Britannia
Lords of the Hearth
(HOBLOTH!)
Saturday & Sunday


November 16th & 17th, 2013



10:00 a.m. - 3:00 a.m. EST
Description
The HoBLotH is a dish-for-dish reenactment of the menu prepared for the
Lords of the Manor Event
that took place at Britannia Manor IV on October 5th, 2013. There will be food, potions, board games, boffer combat, rabble, Ultima speed run challenges, and more! Stay tuned for more details as they solidify.
We are officially at capacity.
Portions of the event will be streamed for those who cannot make it. Out of town guests are welcome to crash at The Hearth, just let me know. (We're officially down to floor space only) Overnight guests will be treated to a pancake breakfast.
A $10/person donation is suggested but not required.
You may donate at the event or before via PayPal below
Guest of Honor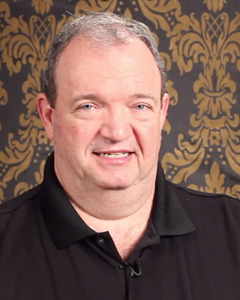 Tracy Hickman
The Hearth of Britannia is proud to welcome renowned author and Lead Story Designer for Shroud of the Avatar, Tracy Hickman!
Tracy will be leading us in a few rounds of
Sojourner Tales
, his and his wife's recently Kickstarted board game!
Rules
You Must Read and Follow These Five Rules


Just like Ultima games, you need to do a little reading before starting. These rules are here to ensure everyone has a safe and fun time. Virtuous behavior is expected and failure to be a decent person will result in polite expulsion from the event.

I Must Know You and You Must RSVP


There is a vetting process for entry I must have some idea of who you are. For example:

"I've been to several of your Dragonsmeets and I'm a swell person!"

(You get in!)

"I'm the guy who likes all of your Hearth of Britannia posts and emails you questions during Dragonsmeets!"

(You *may* get in!)

"I'm a guest of someone you know!"

(You get in!)

"I don't know you, what HoB is, or what Ultima is, but I heard there was free food."

(You don't get in...)

If you name doesn't appear on the

Guest List

below, contact me ASAP. For safety concerns, only people on the list will be admitted.

Garb is Required


Yep, that's right. You've got to dress up for the HoBLotH. No, you can't come without garb. I have a limited supply of loaner garb available for those who are unable to get a costume ready. If you require loaner garb, let me know ASAP and bring as much appropriate clothing as possible. (e.g. black/brown/grey pants instead of jeans, boots instead of white tennis shoes, etc.)

If you have the spare money and no time or sewing skills, you can purchase garb. I suggest the following sites:
Medieval Collectibles (best prices but sometimes out of stock)
Museum Replicas (okay prices, usually always in stock)
Pendragon Costumes (most expensive by far but the nicest quality)


If you're handy and have some time, you can go to Goodwill and simply modify stuff to look the part. You can do all kinds of nifty things with scissors and some leather laces. Just cut the sleeves off something, belt it, and go. Seriously, I'm not going to be the authenticity police. I just want you to make an effort not to wear jeans and tennis shoes.


If you have skills to make things from scratch, check out these resources

I've turned away people at the door for not dressing appropriately. Will I do it this time? Is it worth taking the chance? ;) (You can change clothes here, don't worry)

Don't Steal Anything


Please. :)

Have Fun


Or else!
Schedule
Tentative!
| Time | Activity |
| --- | --- |
| 10:00 a.m. | The HoBLotH Commenceth - (While this is the official start time, remember that thou canst arrive as early as Thursday night.) Grab a plate and a beverage and dig into the appetizers. Meet, greet, and rabble! Boffers are available outside for practice and board games are available in the dungeon. |
| 12:00 p.m. | Boffer Bracket - Everyone will take place in randomly seeded boffer bracket using AMTGARD Rules. The winner gets...something. ;) Boffers will be available all day for practice |
| 2:00 p.m. | Fortune Telling - Tap into those mysterious potion bottles and have your desinty read to you by our lovely gypsy. |
| 4:30 p.m. | Sojourner Tales - Join Tracy Hickman for some professionally curated games of Sojourner Tales! |
| 5:30 p.m. | Dinner - If all goes well, the main courses should be ready! |
| 6:00 - 7:00 p.m. | KEYNOTE Treasures from the Origin Museum with Joe Garrity and Lord British - Join us for a very special Treasures from the Ultima Museum as Joe Garrity and Lord British co-host a full hour fun stories about the Parties of Britannia Manor. (Time permitting, pre-submitted relevant questions will be asked. Submit questions to rusticdragon@gmail.com. |
| 8:00 p.m. | Ultima Speed Challenge - Those not playing board games elsewhere or Sojourner Tales with Tracy are invited to break out their laptops for some Ultima challenges. (Goals TBD) |
| 10:00 p.m. | Dragon Toast - Raise thy glass, say some words, and share in some New Holland Dragon's Milk! |
| 3:00 a.m. | After-Rabble - The event officially ends at this time, but we'll go until we drop. (as long as we're quiet enough not to piss off the neighbors) |
| Sunday 9:00 a.m. | Breakfast - For guest who stayed the night, breakfast is served! |
Guest List
RSVP is Closed
Tracy Hickman
Guest of Honor
Rustic Dragon & Aleksandra Phillips
Hosts

Adam B.
Adiun T. *
Amy M.
April M.
Benjamin P. *
Browncoat J.
Caleb A. * *
Chase M.
Darrin Z.
David P. *
Erik S.
Frank B. *
Frank F.
Indi M. *
John B. * *
Joseph D. * *
Julian C.
Kevin E.
Lori T.
Rebecca P.
Sara K.
Spence C.
Steve K.
Stile T.
William B. *
* Denotes guests staying the night
* Denotes guests requesting loaner garb
Menu
(subject to change)
Maldric's Boar Ribs
From its strong culinary roots in Yew, these ribs are prepared with a triad of maple. The meat is first rubbed with a secret blend of herbs, spices, and maple sugar. Then, while smoking over maple chips for a full day, the meat is repeatedly glazed with a similarly secret glaze containing maple syrup.
Frasier's Folley Stew
A Moonglow favourite, this hearty stew with beef, potatoes, and carrots is simmered for a half day in Frasier's Folly stout.
Otik's Spiced Potatoes
Taken from a different world than Britannia, these potatoes will remind you of the Inn of the Last Home.
Crudités
A selection of fresh vegetables, perfectly blanched. Paired with fruit, crackers, cured meats, and a variety of cheeses.
Silverleaf
Another dish with strong ties to Yew, this delicacy made from the boiled roots of the Silverleaf* tree was tremendously popular early in the Age of Armegeddon.

*Please note that due to the Silverleaf Logging Ban of 362, this dish is reproduced using sustainable Earth-based ingredients.
Blueberry Pie
Mmm...pie...

Breads
Britannian Table Bread - Made with flour, milk, water, sugar, salt, and yeast, this ubiquitous bread is found throuout Britannia on tables everywhere. (Can optionally be made with a bucket of liquid other than water)

Willy's Herb Loaf - A beautiful braided bread made with rosemary, thyme, and rosemary, this bread is great for pulling apart and dunking into stew.

Serpent Rolls - Or Bread Slugs, depending on how they come out...

King's Bread - A mysterious loaf with a suspicious green tinge to it...

Breakfast
Guests staying the night at The Hearth of Britannia will be treated to a full breakfast including pancakes, organic maple syrup, organic eggs (prepared to thy liking), steakhouse seasoned bacon, tomatoes, and mushrooms.

Wine
Skara Red
Skara Dry
Skara Sweet
Abbey Red
Abbey Dry
Abbey Sweet
Sparkling Juice
Beer
Young's Double Chocolate Stout
Samuel Smith Organic Chocolate Stout
Old Speckled Hen English Ale
Guinness Irish Stout
Boddington's Pub Ale
Chimay Abbey Grand Reserve Ale
Ommegang Hennepin Saison
Ommegang Rare Vos Amber
Ommegang Three Philosphers Quadrupel
Blue Moon Belgian White Ale
Blue Moon Gingerbread Spiced Ale
Blue Moon Mountain Abbey Ale
Rounder Belgian Pale Ale
Shortstraw Farmhouse Red
Other Libations
Potions, Potions, Potions
A possible limited supply of spirits...
Teetotaler Fare
Cola
Diet Cola
Dr. Something-or-Other
Frosty Beer of the Root
Mountain Dew*
Sweet Tea
Water
Assorted Hot Tea
Coffee
Milk (served with breakfast)
Soy Milk (served with breakfast)
Orange Juice (served with breakfast)
Health and Mana potion (gatorade for hangover prevention)

* You must obnoxiously yell "CAN I HAVE A MOUNTAIN DEW?!" each time you grab one from the cold box
Curious about what's cookin' at the
Hearth of Britannia
? Follow us to find out. ;)