HoBLotH IV
Libertines of the Hearth
---
---
---
Overview
Activities include crafting, feasting, questing, (safe) combat, puzzle solving,
camping, singing, dancing, music, mayhem, and, of course, RABBLE!
---
---
---

November 9th - 12th, 2017

08:00 Thursday - 16:00 Sunday CST
(Exact hours subject to change)
Austin, TX / Minoc, Britannia
(Exact address shalt be given with approved registration)
HoBLotH is the Ultimate

Ultima

Event
and includes
Camping on Lord British's private lake-front property of Castleton
Exclusive double-sided cloth map
(e.g. HoBLotH II & HoBLotH III)
Physical invitation
Quest journal
Codex coin pouch
(e.g. HoBLotH II & HoBLotH III)
Exclusive special event trinket
(e.g. HoBLotH II & HoBLotH III)
Limited edition 18"x24" commemorative paper map of Castleton
Loaner LARP weaponry
Catered Saturday feast and Sunday breakfast
Questing food at the tavern for thine adventures
All the beer thou canst drink!

Questing with Lord British and the real-life people who inspired thy favorite Ultima NPCs
Exclusive HoBLotH IV Community Cloak from Shroud of the Avatar (digital)
Fully immersive environment with in-game currency used to purchase food, drinks, items, and more
Role playing in a certified drama-free, beginner-friendly environment with the very best personally vetted participants
Over 20 quests designed by Rustic Dragon and the best event veterans
The only way to access the Castleton Wake farewell party
Additional quests and activities designed and submitted by attendees
Quests, activities, and volunteer roles for all levels of physical ability
---

Ultima

experience not required!

---
HoBLotH IV: Libertines of the Hearth is a four day, three night live-action role-play (LARP) event in the mythos of the Ultima series of video games (with some Shroud of the Avatar elements). This event shalt create the experience of being in Britannia (and New Britannia!) as realistically as possible.
This shalt be the

last

HoBLotH until the cookbook is finished
and will almost certainly be the

last

HoBLotH on Lord British's property!
Why?
Don't miss out!
---
---
---
Theme & Quest Information
Because "HoBLotH" means nothing in Britannia, the in-game name of the event shalt be...
---
---
---

The Minoxian Tinkers Festival

The Minoxian Tinkers Festival shalt take place in the Britannia Common year of 147, which falls betwixt Ultima V and Ultima VI (with liberties taken and loopholes abused to allow the requisite flexibility for quests outside of this time period) in the city of Minoc. There shalt be a blend of Hearth designed and run quests and those provided by attendees.
Being held in Minoc, this event shalt naturally focus heavily on crafting and the Virtue of Sacrifice. Attendees wishing to run quests or activities at HoBLotH IV shouldst favour crafting, Sacrifice, and/or themes relevant to the locale and time period (though exceptions shalt always be made for great ideas). Complete guidelines shalt be available in the Quest Framework page. Additionally, a particularly rambunctious character hath been stirring up quite a commotion in Minoc lately...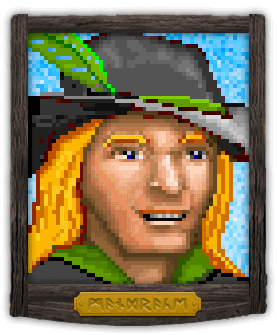 Mandrake the Wandering Bard
"Truth, Love, and Courage... hah! If it had been up to me, I'd have chosen Wine, Women, and Song instead. Think of the Virtues those would lead to!"
"I've thought it over...the Principles of Wine, Women, and Song would lead to the eight Virtues of Drunkenness, Sensuality, Harmony, Lust, Laziness, Dance, Indulgence, and Happiness. Now there would be the foundation for a fine world to live in!"
Mandrake's ideas hath spread to nearly all the people of Minoc. After the tyranny of ex-regent Blackthorn's interpretation of the Virtues, it's no small wonder that the people art eager to embrace this hedonistic interpretation of the Virtues. At HoBLotH IV, players shalt learn a great deal about the nature of these alternative Virtues including their mantras, colours, sigils, and more. There's a reason the event is called Libertines of the Hearth...
---
---
---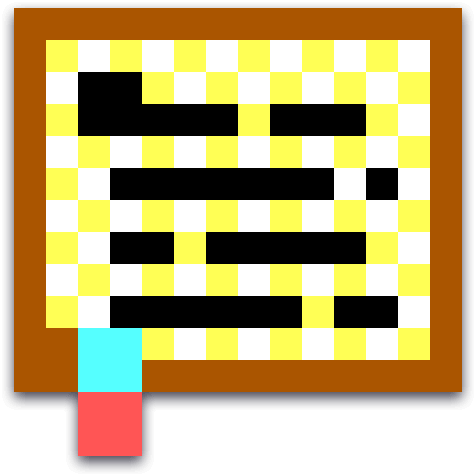 Decrees & Rules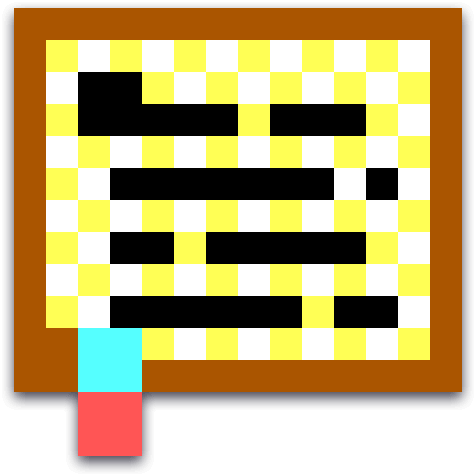 Welcome O Seeker! Before thou dost choose to walk down that path of registration and enter the red moongate,
there art three major decrees and four important rules that thou must read and follow.
---
---
---
Decrees
Decrees art the immutable laws of the event. These decrees shalt be enforced above all else.
1. Thou Must Read, Understand, and Follow These Decrees and Rules
Just like Ultima games, there is some required reading. If thou art turned off by having to do some reading in order to attend an event, then this is not the event for thee. Guests who disregard the decrees and/or rules shalt be ejected from the event. For a detailed explanation of this decree, please read this.
2. No One Shalt Be Admitted Without a Confirmed RSVP
All attendees must register via the official form by clicking the "registration" sign at the top of the page. Only those whose names appear on the confirmed guest list or cast page shalt be admitted. Non-paying spectators and visitors art not permitted. For a detailed explanation of this decree, please read this.
3. There is No Room for Entitlement
No one is guaranteed attendance. All attempts shalt be made to make it as clear as possible to attendees exactly what this event is and is not. The host, Rustic Dragon, shalt personally vet all attendees via Skype/Google Hangout before confirming their RSVP. This ensures that all attendees have the best time possible and gives thee the opportunity to ask any questions thou mayest have.
While everything is flexible to a degree, whining shalt never be tolerated. If the description of the event, quests, and activities do not excite thee and/or if at any point thou dost feel an urge to complain, whine, or excessively argue because the event is not what thou expected, I urge thee to consider the possibility that this event is simply not for thee. When in doubt, always ask and discuss, but do not argue. It is far more important to be flexible and open minded than to be overly informed.
For specific examples, please read this comment.
---
---
---
Primary Event Rules
The decrees above provide the framework for all Hearth of Britannia events. The rules below pertain to HoBLotH IV specifically.
1. This is Not a Spectator Event
While downtime, socializing, and resting is certainly part of the event, all attendees art expected to contribute to HoBLotH IV through participation. Participation includes playing and/or running quests/activities, volunteering for positions in the various in-game shops, and/or helping with event logistics such as helping set up, tearing down, attending to special guest NPCs, and more.
If thou hast never attended an event like this, the urge to "just observe the first time" is understandable. However, thou art encouraged to come ready to jump in even if it's new to thee. Thou wilt be welcome and supported in thy n00bness. :) However, if thou dost desire an event where thine only plans art to casually socialize, then this is not the event for thee.
2. Coming and Going is Discouraged
For the best experience possible, it is strongly recommended that attendees attend the entire event and admission priority wilt be given to those who art able to do so. As this is simply impossible for all attendees, thou mayest arrive late and leave early as thy schedule dictates. That being said, coming and going willy nilly is strongly discouraged.
Please plan to stay on site for the duration of thy time at the event and attend as much of the event as possible (e.g. attending for only two hours on Thursday just to meet someone specific, leaving the venue, and then returning for two hours on Sunday would not be tolerated). Without attendees, the world is empty! Exceptions shalt be made for special cases. For a detailed explanation of this rule, please read this.
3. Garb is Required
Attendees must dress in Ultima/SotA related garb. Thou needst not arrive in garb but it must be worn throughout the duration of the event (nifty looking and appropriate bed time garb shalt be praised but not required for attendance). For further details about garb requirements, please read this.
If thou hast any questions or concerns, please contact the host sooner rather than later. Help shalt always be given to those who ask. Please see the list of garb resources to get started.
Twice now, Rustic Dragon hath opened the gates Lord British's property to 50-100 people, many of whom he hath not met in person. As to be expected with Virtuous
Ultima
fans, there wert no major problems. Let's continue this tradition. While complete rules wilt be made available before the event, it is important to point out these few important ones in advance:
Respect the Property: Do not take objects from cabins unless they art marked as quest items. Do not deface or destroy any parts of the property (this includes both constructed items as well as plant and wildlife (fishing is allowed)).
Stay Within the Boundaries of the Event: The event is limited to Lord British's property. This shalt be obvious in most cases. The large cabin by the boat dock is NOT part of the event. When in doubt, ask.
The Tavern is Not a Free For All: While beer, wine, and liquor shalt likely be available at the tavern, thou mayest only partake of designated event beverages. The bottles on the shelves in the back of the tavern art

NOT

to be consumed.
Do Not Take Quest Items Unless Instructed: If thou dost see an interesting item that thou dost believe is for a quest, do NOT take that item unless thou art on the quest for the item. This can prevent people from completing quests!
Respect the Neighbours: Sound doth carry across the water! Quiet hours begin at 22:00 on weeknights and 23:00 on Friday and Saturday.
---
---
---

Registration

Registration is now open. Please check back regularly as content is added and
familiarize thyself with the
registration process
.
---
---
---
Registration includes: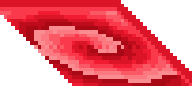 Registration is open!
Click the Registration sign at the top to create a character.
In the meantime, please check back regularly as content is added and
familiarize thyself with the registration process.
---
---
---
Donations & Community Cloak
If thou canst not make it to the event, thou mayest donate to receive the HoBLotH IV Community Cloak, event trinkets, or both!
---
---
---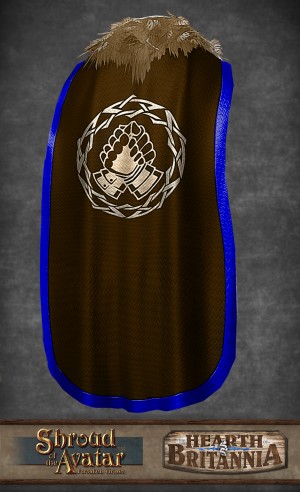 Artist's rendering, actual appearance may differ in game
---
Digital Cloak Only

---
---
Digital Cloak + Physical Goods
Includes free United States shipping
---
---
Digital Cloak + Physical Goods
(International)
Includes $25 shipping fee
---
Shroud of the Avatar HoBLoth IV Cloak
Portalarium has generously offered to make a Shroud of the Avatar Community Cloak for HoBLotH IV! It is styled in Hearth appropriate rich chocolate brown with cobalt blue trim and light brown fur. To receive this beautiful cloak, simply attend,
sponsor a building
, or donate to the event at $25 or more.
Donation Tiers
---

$25

Shroud of the Avatar HoBLotH IV Cloak

---

$50

Shroud of the Avatar HoBLotH IV Cloak
Velvet Codex Symbol Coin/Dice Pouch

---

$75

Shroud of the Avatar HoBLotH IV Cloak
Velvet Codex Symbol Coin/Dice Pouch
Double-Sided 12"x18" Cloth Map

---

$100

Shroud of the Avatar HoBLotH IV Cloak
Velvet Codex Symbol Coin/Dice Pouch
Double-Sided 12"x18" Cloth Map
HoBLotH IV Special Trinket

---

$125

Shroud of the Avatar HoBLotH IV Cloak
Velvet Codex Symbol Coin/Dice Pouch
Double-Sided 12"x18" Cloth Map
HoBLotH IV Special Trinket
18"x24" Commemorative Map of Castleton

---

$150

Shroud of the Avatar HoBLotH IV Cloak
Velvet Codex Symbol Coin/Dice Pouch
Double-Sided 12"x18" Cloth Map
HoBLotH IV Special Trinket
18"x24" Commemorative Map of Castleton
Thy Map Autographed by Richard Garriott, Starr Long, and Rustic Dragon

---
Donation tiers do not stack (i.e. thou dost not get three cloaks at the $75 tier). Donations must be made before HoBLotH late registration closes on October 31st, 2017 at 23:59 CST. The list of cloak recipients will be forward to Portalarium on November 1st, 2017 after which delivery timing of in-game cloaks art up to Portalarium. Physical trinkets will be mailed before the end of November, 2017. Attendees may donate above their admission fee to receive an additional cloak and/or trinkets. Thou mayest attend, donate, and/or sponsor buildings in any combination and art entitled to each set of respective set of rewards. Multiple cloaks on a single payment will go to only one Shroud of the Avatar username.
---
---
---
Building Sponsorship
To help raise funds for the event, thou mayest choose to sponsor one (or more) of the buildings below starting at $200/building.
---
---
---
Building sponsorship does

not

include event admission but does entitle thee to the following:
Advertisement: Thy name (or organization's name) and message wilt be displayed on this website next to the building that thou didst sponsor.
Laser Cut Sign: Thy name (or organization's name) and message wilt also be laser cut onto a 12"x12" piece of wood and displayed on the building thou didst sponsor. After the event, thou wilt be mailed the sign (or thou mayest take it if thou dost attend the event).
Autographed Event Trinkets: Each building sponsorship shalt come with an autographed set of event trinkets (i.e. cloth map, Codex coin bag, this year's unique trinket, and commemorative Castleton map).
HoBLotH IV Cloak in Shroud of the Avatar: A digital HoBLotH IV cloak wilt be included with each building sponsorship.
There are

15

unclaimed buildings available for sponsorship
To sponsor a building, please use the button below. At check out, be sure to include the
name of the building
, the
building sponsorship amount
, thy
shipping address
, and thy
SotA username
(optional). If thou dost wish to sponsor by check (preferred), please
contact the host
.
---

A-Frame


Sponsorship Price

$200

Taken!


Sponsored By:

The A-Frame FTW



The Hearth of Britannia thanks thee!

---

---

Autocrat's Cabin


Sponsorship Price

$200


Available!

---

---

Lord's Suite


Sponsorship Price

$200

Taken!


Sponsored By:

Kenneth R. Burger (Knight of Camelot Dragon)



The Hearth of Britannia thanks thee!

---

---

Mill House


Sponsorship Price

$200

Taken!


Sponsored By:

Gabriel Nightshadow and the Bear Tavern Guild



The Hearth of Britannia thanks thee!

---

---

Mountain Laurel Lodge


Sponsorship Price

$200

Taken!


Sponsored By:

Tia and Shamus Turlough



The Hearth of Britannia thanks thee!

---

---

Rustic Cabin


Sponsorship Price

$200

Taken!


Sponsored By:

John Hosie (Houston Dragon)



The Hearth of Britannia thanks thee!

---

---

Stables


Sponsorship Price

$200

Taken!


Sponsored By:

Smith the Horse "Oh, I forgot to tell you...the answer is INFINITY!"



The Hearth of Britannia thanks thee!

---

---

Armoury


Sponsorship Price

$250


Available!

---

---

Creekside Manor


Sponsorship Price

$250

Taken!


Sponsored By:

LovelyCreations.com (Slydelle)



The Hearth of Britannia thanks thee!

---

---

Docks


Sponsorship Price

$250


Available!

---

---

Fellowship Hall


Sponsorship Price

$250


Available!

---

---

Geodesic Dome


Sponsorship Price

$250


Available!

---

---

Giant Chess Set


Sponsorship Price

$250


Available!

---

---

Iolo's Cabin


Sponsorship Price

$250

Taken!


Sponsored By:

Ravalox and the Knights of Darkshire Guild



The Hearth of Britannia thanks thee!

---

---

Jail


Sponsorship Price

$250


Available!

---

---

Merry-Go-Round


Sponsorship Price

$250


Available!

---

---

Provisioner


Sponsorship Price

$250

Taken!


Sponsored By:



The Hearth of Britannia thanks thee!

---

---

Reagent Shoppe


Sponsorship Price

$250

Taken!


Sponsored By:

Fenyx Dragon



The Hearth of Britannia thanks thee!

---

---

Dungeon


Sponsorship Price

$300


Available!

---

---

Gypsy Wagon


Sponsorship Price

$300


Available!

---

---

Lighthouse


Sponsorship Price

$400


Available!

---

---

Lunar Rift / Shrine


Sponsorship Price

$400


Available!

---

---

The Checquered Cork Tavern


Sponsorship Price

$400

Taken!


Sponsored By:

Exult - Nuvie - Pentagram



The Hearth of Britannia thanks thee!

---

---

Fort


Sponsorship Price

$500


Available!

---

---

Pirate Ship


Sponsorship Price

$500


Available!

---

---

Theatre


Sponsorship Price

$750


Available!

---