HoBLotH IV
Libertines of the Hearth
Cast
---
---
---
Dramatis Personae
NPC's will be played by persons of note who hath been involved with the development of Ultima and/or Shroud of the Avatar, be they creators, developers, or the people in-game NPC's were based upon.
---
---
---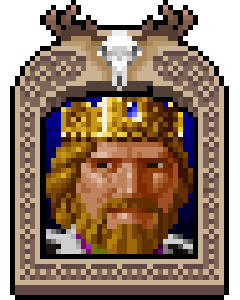 Richard Garriott de Cayeux
Lord British
Some sort of mini bio could be written here but let's face it, if thou hast to read the bio, then this event is not for thee. ;) Lord British himself will be present giving quests, engaging in combat, and rewarding the Virtuous.
Read More...
---
---
---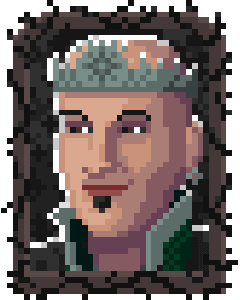 Starr Long
Lord Blackthorn / Darkstarr
In addition to Lord British, his long time rival, Lord Blackthorn/Darkstarr wilt be present and stirring up trouble. Who knows what shenanigans wilt ensue in his presence...
Read More...
---
---
---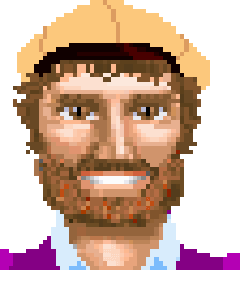 David Shapiro
Dr. Cat
Origin's first non-founding employee, Commodore 64 wizard, amazing programmer, and pioneering game designer in his own right, creating games with Talzhemir including the world's longest running social MMORPG,
Furcadia
! Dr. Cat is a riot both on Earth and in Britannia. Known for prowling around his tavern, The Cat's Lair in Paws, Dr. Cat will certainly have some wonderful stories to share!
Read More...
---
---
---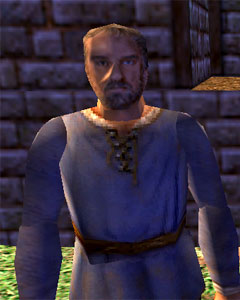 Scott Jones
Lord Nimrond
Art Director and Concept Artist for Ultima IX and UI artist for Ultima Online and Shroud of the Avatar, Scott Jones will be returning for his third HoBLotH appearance! Also known as Nimrond, the cart bearer in Britain during the Age of Armageddon, Scott will bring something unique the event, guaranteed!
Read More...
---
---
---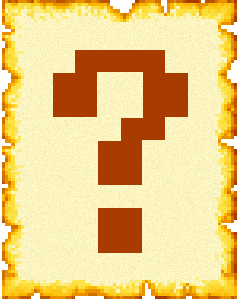 Mystery Guest(s)
TBA
Additional special guests will be added to this list as they confirm their attendance.
Check out last year's
event archive
to see who mayest be coming.
---
---
---
Host
The person in charge of designing, creating, and bringing this event to thee.
---
---
---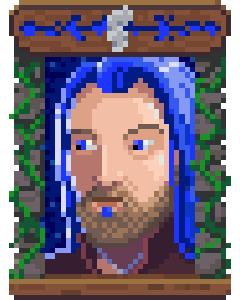 Edward Vitralis
Sir Edward Vitralis / Rustic Dragon
Former Portalarium community manager, proprietor of the Hearth of Britannia, amateur chef, former fencing instructor, and crazy Ultima fan, Sir Edward is creating, administrating, and hosting this event. Inspired by Lord British's legendary events of yore, Sir Edward hath been putting on non-typical events (i.e. not boring parties) for over a decade and believes HoBLotH IV wilt be the best yet.
Read More...
---
---
---
Lord Marshal
The person in charge of all things martial and combat related at HoBLotH IV. His rule is law on the field.
---
---
---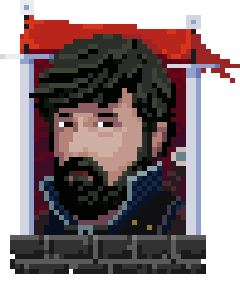 David Peters
Lord Jouten / Beard Commander
David hath been part of the The Hearth of Britannia even before it was formally announced to the world. In addition to attending
every HoBLotH to date
and enthusiastically participating in nearly every
Dragonsmeet
, he drove across the county and spent many dozens of hours helping with the original
Telethon of the Avatar
. Since then, he hath become an active student of HEMA and more than earned the right be Master-at-Arms for The Hearth. David wilt be in command of all Martial Training at HoBLotH IV.
---
---
---
Quest Designers
HoBLotH IV will feature a blend of a centrally written story line and player submitted content. These fine folks hath shown great aptitude for designing quests and as such hath been trusted with helping design the central story line for HoBLotH IV.
---
---
---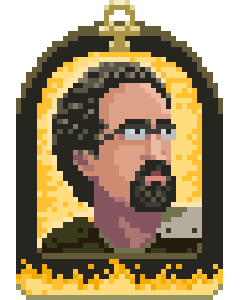 Adam Burr
Goldenflame
In addition to creating his own Ultima tribute project,
The Dark Unknown
and attending
every HoBLotH to date
, Adam leveraged his decade of LARP experience to write the largest, most cohesive quest chain for
HoBLotH III
. The Hearth is thankful to have his assistance in creating the main quest line for HoBLotH IV.
Read More...
---
---
---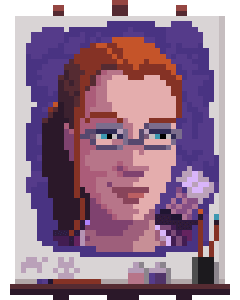 Indi Martin
Indi
Indi is the graphic force behind
Tortoise & Hare Creations'
official
Shroud of Avatar comic
as well as other fantastic
community
projects
. In addition to being a "founding" member of The Hearth, Indi wrote a massive quest chain for
HoBLotH III
that didn't get to run due to an injury. The Hearth is happy to integrate that work into this year's event!
Read More...
---
---
---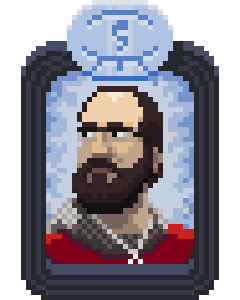 Joseph Drasin
Unseen
Not content with merely attending (and encouraging) Hearth-run events, Joseph decided to carve out his own corner of Britannia under the auspices of the mysterious Unseen Order, which hosts the fantastic
Festivals of the Silver Serpent
. Joseph's quests for
HoBLotH III
were unique, thoughtful, and entertaining and The Hearth is excited for his help with the main HoBLotH IV quest line.
Return to Top